Get the 

Mother's Day Special Offer 
Live a pain-free life
Able to lift your grandchildren again or be energetic enough to go and play with them
Have a good night's sleep because your feet or hands DON'T fall asleep
Be able to turn your head or other body parts without that stinging pain
In short, lead a more social and active life again
So, You Have Some Pain And Discomfort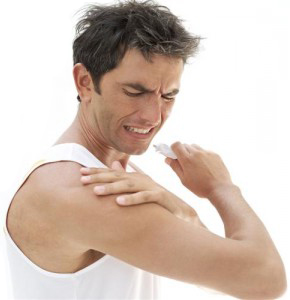 Whether this is a neck pain or shoulder pain, arthritis, numb hands & feet or cramps etc, you have tried many treatments and got some relief(or not) but things are NOT optimal.
YOUR LIFE STYLE IS NOT WHAT YOU THINK IT SHOULD BE.
YOU ARE BOTHERED TO NO END
THE WORST IS THAT YOU EVEN HAVE BEEN TOLD: "THAT'S LIFE – YOU ARE GETTING OLD -- THE BEST WE CAN DO IS GIVE YOU PAIN KILLERS."
OR
"YOUR FOOT, NECK ETC IS PERMANENTLY INJURED AND YOU BETTER LEARN HOW TO LIVE WITH IT."
IN SHORT YOU ARE OFTEN –IF NOT ALL THE TIME – MISLED AND LIED TO.
Now, as a matter of fact, whether your pain is caused by age or not it will of course get worse over time if the root of what causes the pain is not eliminated.
There Is One Thing Which Is Pretty Sure
If your pain does NOT diminish drastically you and your doctors have NOT found the real cause of it yet.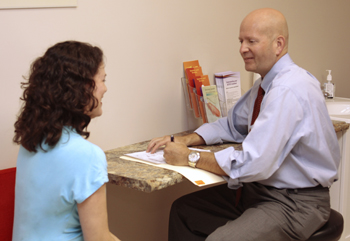 If you have any type of pain, get your nerves tested so you can find out the right treatment instead of the hit-and-miss approach which might keep you in pain forever.
As a triple board-certified medical doctor in Huntsville AL in the areas of muscle and nerve disorders (from carpal tunnel syndrome to children with cerebral palsy) and musculoskeletal pain, among other things, such as a special interest in the rehabilitation of adults and children with neurological illness and injure I will be one of your best bets to shade light on your pain.
Maybe help you get to the root cause of it even if you have had years of unsuccessful attempts.
For Mother's Day. I will give you a
FREE introductory service
so that you can check out
all the available options at my practice!
(Available until Mother's Day
.)
Mother's Day Special Offer:
Get a FREE introductory Acupuncture session for Neck, Back and Arm Pain.
Get relief for pain.
Get a second opinion on further treatment and recovery methods
★★★★★

The staff was wonderful and I am no longer in pain. ~ Mary
★★★★★

...he was the right physician for me when he explained his diagnosis of my symptoms in detail and was able to answer my questions without hesitation. ~ Lyn
★★★★★

He has always provided excellent treatments ~ Anonymous 
★★★★★

I received a nerve study and was a bit nervous about the test, but Dr. Beck helped me feel at ease. The test turned out to be rather quick and helpful. ~ Lynn

Lynn
★★★★★

I needed help with numbness in my hands. Dr. Beck was able to diagnose my condition and provide treatment. Best of all I didn't need surgery!!! ~ Elizabeth

Elizabeth
Dr Eric Beck's office is located at:
2227 Drake Ave SW #5,
Huntsville, AL 35805,
United States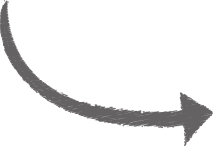 Live a pain-free life?
Able to lift your grandchildren again or be energetic enough to go and play with them?
Have a good night's sleep because your feet or hands DON'T fall asleep?
Be able to turn your head or other body parts without that stinging pain?
In short, lead a more social and active life again – why not?
You Will Never Know If It Could Be Done If You Don't Try
Start to find out what is really going on .
If nothing else – it will be a great second or third opinion and give you certainty one way or another.
Dr Erick Beck's office is located at:
2227 Drake Ave SW #5,
Huntsville, AL 35805,
United States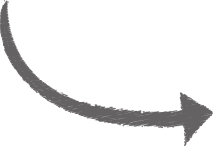 Please share this event with Friends and Family: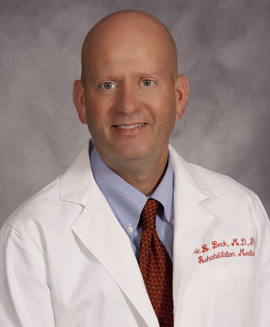 "I've been fascinated with science and neurophysiology — which is the study of the body's nervous system — my entire life. This, along with my desire to interact with patients on a daily basis, got me interested in physical medicine and rehabilitation. I went on to earn my doctoral degree and medical degree and have been practicing since 1995. Throughout my career, I've helped thousands of patients of all ages by offering today's state-of-the-art diagnostic and treatment methods.
"But beyond excellent medical care, one of the best ways I can help you get healthy is through communication. I'll spend the time necessary listening to your concerns and answering your questions. I find that preparing you and educating you about your condition makes a positive impact on your recovery."
Board-Certified: American Board of Electrodiagnostic Medicine, American Board of Pain Medicine, American Board of Physical Medicine and Rehabilitation
Fellow: American Academy of Physical Medicine and Rehabilitation
Residency: Physical Medicine and Rehabilitation, University of Washington, Seattle, WA
Internship: Internal Medicine, East Tennessee State University, Johnson City, TN
MD: East Tennessee State University College of Medicine, Johnson City, TN
PhD: Physiology and Biophysics, University of Kentucky, Lexington, KY
Member: American Medical Association