Turn TRICK or TREATING
into a FUN and HEALTHY event
During Halloween, Dr. Eric Beck, medical doctor in Huntsville AL, is leading a health movement by giving away dollars in exchange for the excess candy collected from trick-or-treating.
All that sugar in the bag can cause:
Weight Gain
Joint Pain
Lack of Energy
Headache and more...
Trick-or-treaters are invited to bring in their excess candy and Dr. Beck will buy it for $3 for each pound brought. The candy will be donated to Operation Gratitude.
"The kids still get to experience the fun of trick-or-treating, but with the added benefit of growing their piggy banks and sparing themselves the negative effects caused by all the sugar in the candy," says Dr. Eric Beck.
Bring your excess candy and receive
$3 PER POUND
Nov 1-4 during office hours
Office Hours
Monday 8AM–4PM
Tuesday 8AM–4PM
Wednesday 8AM–4PM
Thursday 8AM–4PM
Friday 9AM–11AM
Share This Special Event With Your Friends:
Enter your information below to participate in the event:
Dr Eric Beck's office is located at:
2227 Drake Ave SW #5,
Huntsville, AL 35805,
United States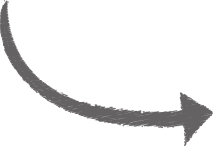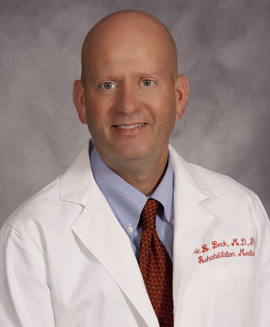 "I've been fascinated with science and neurophysiology — which is the study of the body's nervous system — my entire life. This, along with my desire to interact with patients on a daily basis, got me interested in physical medicine and rehabilitation. I went on to earn my doctoral degree and medical degree and have been practicing since 1995. Throughout my career, I've helped thousands of patients of all ages by offering today's state-of-the-art diagnostic and treatment methods.
"But beyond excellent medical care, one of the best ways I can help you get healthy is through communication. I'll spend the time necessary listening to your concerns and answering your questions. I find that preparing you and educating you about your condition makes a positive impact on your recovery."
Board-Certified: American Board of Electrodiagnostic Medicine, American Board of Pain Medicine, American Board of Physical Medicine and Rehabilitation
Fellow: American Academy of Physical Medicine and Rehabilitation
Residency: Physical Medicine and Rehabilitation, University of Washington, Seattle, WA
Internship: Internal Medicine, East Tennessee State University, Johnson City, TN
MD: East Tennessee State University College of Medicine, Johnson City, TN
PhD: Physiology and Biophysics, University of Kentucky, Lexington, KY
Member: American Medical Association